Today's lunch in a lovely and relaxing environment
Everyday luxury…
During weekdays between 11.30-14.00, we serve today's lunch in the orangery. Our chefs work with local and carefully selected ingredients of high quality. On Saturdays we luxury to it with our Herrgård lunch and on Sundays we show up our popular brunch!
Today's lunch includes homemade bread and salad buffet adapted to the season. Finish your lunch with a cup of coffee.
Do you eat lunch here often? Ask for a 10-card at the reception and we will offer the tenth lunch! Only applies to today's lunch.
Table reservations,
call +46 (0) 413 330 70 or email info@elisefarm.se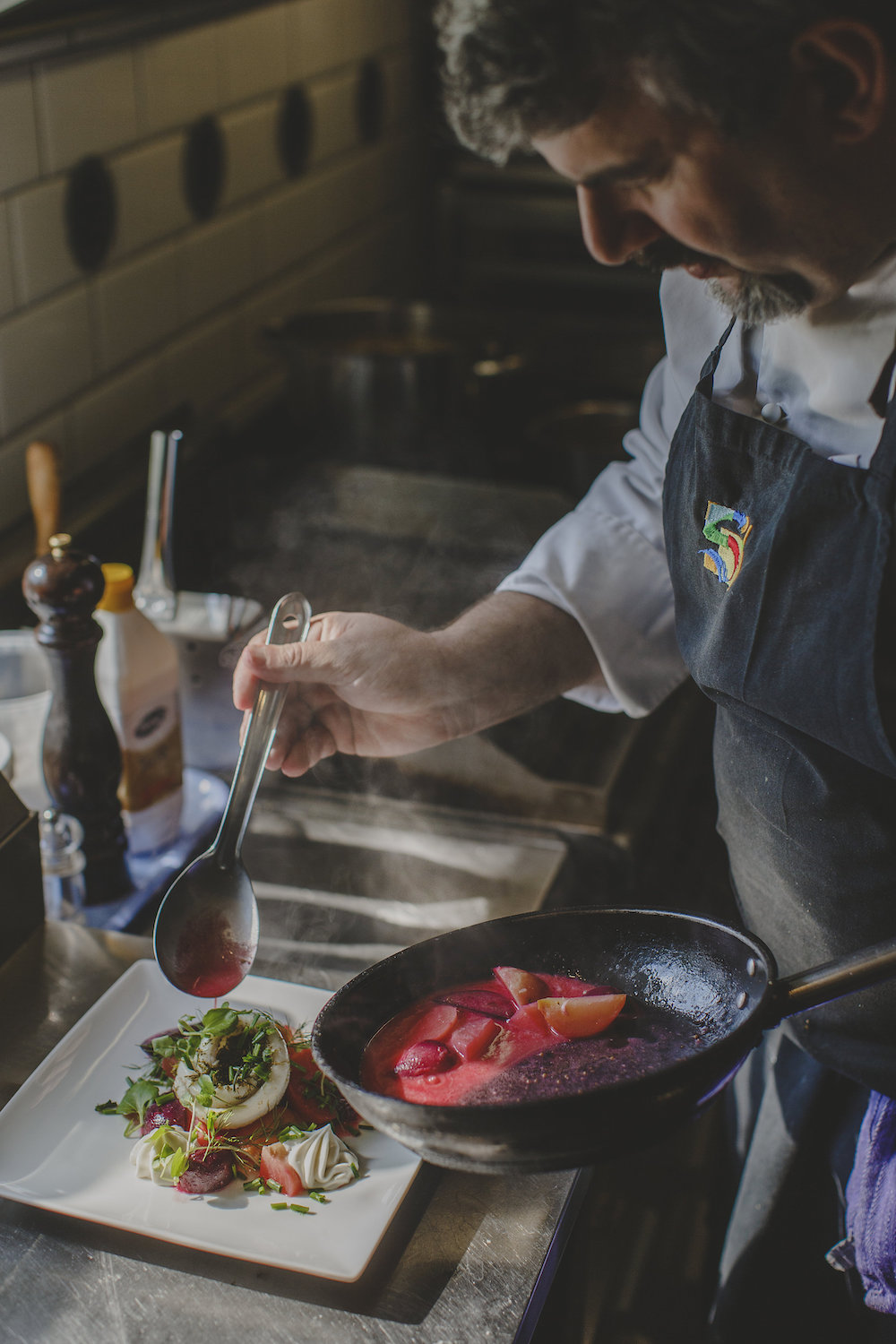 TODAY'S LUNCH 125 kr
Monday
Pork / Apple / Potato / Cabbage
Tuesday
Chorizo / Onions / Potatoes / Puyl lentils
Wednesday
Today's fish / Spinach / Lemon / Sun-dried tomatoes
Thursday
Meatballs / Mash / Lingon / Cucumber
Friday
Chicken / Tomatoes / Mozzarella / Basil
Vegetarian alternative of the week
Eggplant / Tomatoes / Mozzarella / Basil / Lentils
ALWAYS AT ELISEFARM
Shrimp sandwich
Eggs / Mayonnaise / Horseradish SEK 169
Caesar salad
Chicken / Bacon / Croutons SEK 169
Something sweet
Dessert 49 kr
Saturdays
Saturday "Dinner" SEK 275
Appetizer Hot smoked salmon / Fresh food / Radishes / Vinegar
Main course Side pork / Chorizo / Apple / Spinach
Dessert Cheesecake "San Sebastian" / Blood Orange / Mint
Sundays
Brunch 355 kr
Manor lunch
During Saturdays we show up our fantastic two course mansion lunch.
Herring & salmon buffet with accessories
Classic Danish pork roast with red cabbage
Chocolate truffle
The manor lunch is served in the orangery during Saturdays from 12.00 to 4.30
Manor Lunch 225: –
Herring & Salmon Buffet Only 165: –
Only pork roast 185: –
Work-related lunch
Work-related lunch?
We offer business lunch with starter, main course and dessert for 295: – per person. Please book a table in advance so that we can give you the best possible service.
Want to combine lunch with meeting?
Read more about conference at Elisefarm if you are interested in our conference facilities.
Special diets
At Elisefarm we always serve a vegetarian option during lunch.
In addition, we serve fish as today's lunch once a week.
If you have a special diet or allergy that we need to take into account, you need to notify it in advance to the reception when booking a table.
Christmas plate...
On weekdays during lunchtime you have the opportunity to book our popular Christmas plate! Please note that we are only able to arrange Christmas plates for pre-booked guests.
Menu
With herring / Potato / Brown butter / Egg half / Salmon
Janssons / Ribs / Red cabbage / Meatballs / Princes sausage / Christmas ham
Rice on the malta
Price: SEK 295 / person
Resrvate a table